Ls-Pcon
LSPCON(Level Shifter/Protocol Converter)是一个convertor,intel 的HDMI 2.0 solution 是通过DP to HDMI 2.0 转的,中间就是LSPCON。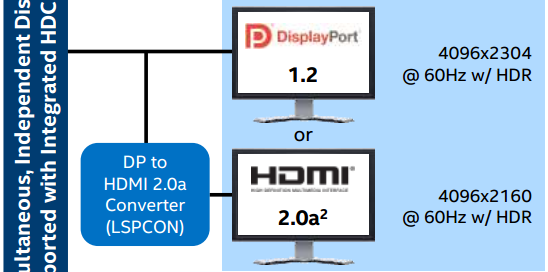 LSPCon是由谁来控制?
HDR Intel Graphics TechWhitePaper
DDC
The Display Data Channel, or DDC, is a collection of protocols for digital communication between a computer display and a graphics adapter.
https://en.wikipedia.org/wiki/Display_Data_Channel
DDC (Display Data Channel) is a defined Standard by VESA. While DDC is just the description of the interface, the true data that is exchanged between graphic adapter card and monitor is called EDID (Extended Display Information Data).
https://www.blackbox.be/ben-be/page/25829/Resources/Technical-Resources/Black-Box-Explains/multimedia/ddc-display-data-channel
DDI
Digital Display Interface
The DDIs contain the DisplayPort transport control and other port logic to interface to the DDI physical pins.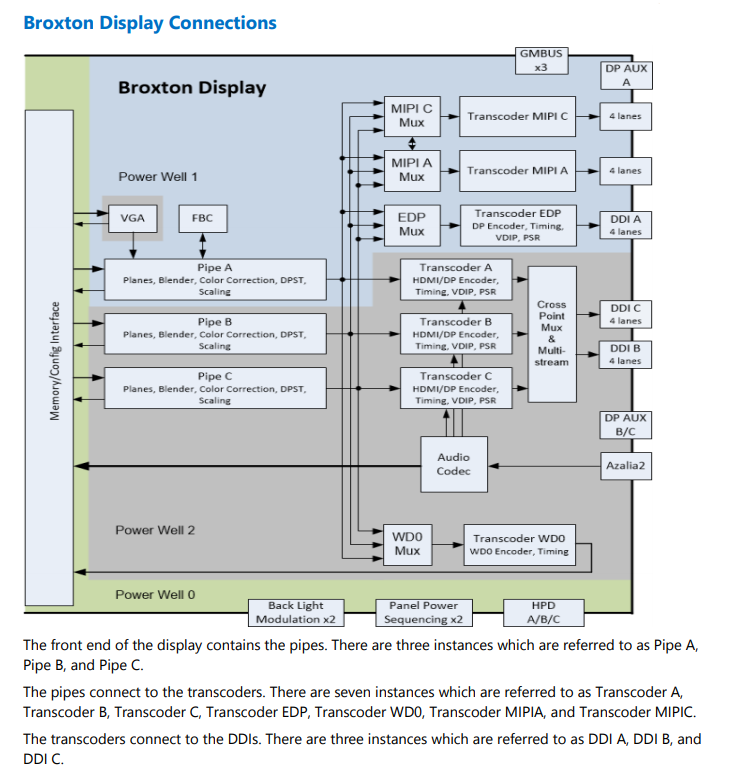 https://01.org/sites/default/files/documentation/intel-gfx-prm-osrc-bxt-vol07-display.pdf
MIPI DSI(Display Serial Interface)
The Mobile Industry Processor Interface, also known as MIPI, is a high-speed differential protocol that is commonly used in cellphones. Specifically, the MIPI Display Serial Interface (DSI) technology is designed for display communication.